Save 50% with self-administered Top Shots from SRQ Med Spa
SRQ Med Spa offers both Nurse-administered injections and self-administered 'Top Shots' that you can take home with you, along with personalized instruction from our nurses on how to self-administer them.
SRQ Med Spa can ship vitamins anywhere in the USA.  Please call us to discuss your order and shipping preferences if you are not local to Sarasota. You can also use these downloadable forms: IM Vitamin Order Form, Self Injection Instructions, Top Shots Menu. 
GET 50% OFF ALL SHOTS AS AN SRQ VIP MEMBER
Give your body instant access to the Vitamins it needs with Intra-Muscular Injections
With IM injections, you can quickly receive your nutrients and be on your way in less than 15 minutes. These injections have higher bioavailability compared to oral vitamins, providing improved efficacy. Learn how to self-administer injections from our Nurses and receive 100% of the nutrients you need in the comfort of your own home at a more affordable cost.
I'm so happy I found this place!
After visiting SRQ Medspa, I felt great! The B12 shot gave me energy and a much needed boost. I enjoyed my facial and my massage. The staff is kind and knowledgeable and I look forward to coming back soon! I'm so happy I found this place.
Increase energy, kickstart weightloss, boost immunity, look younger, and feel great with Top Shots
At SRQ Med Spa, we offer a range of Vitamin Injections to help you feel and look your best. Combo your favorites, add them to your IV Therapy, or take home to administer them yourself.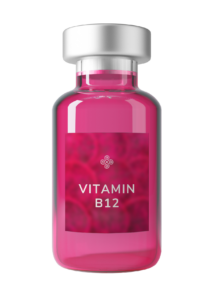 B12 Top Shots
Contain high doses of vitamin B12 in an injectable form, that provides a number of potential benefits for individuals who may be deficient in this important nutrient.
Increased energy: B12 plays a key role in energy production and can help combat fatigue and improve overall energy levels.
Improved mood: B12 is also involved in the production of neurotransmitters that affect mood, such as serotonin and dopamine. Adequate B12 levels may help improve mood and reduce symptoms of depression.
Enhanced cognitive function: B12 is important for brain health and can help improve memory, concentration, and cognitive function.
Improved metabolism: B12 is involved in the metabolism of fats and carbohydrates and may help improve metabolic function, which can aid in weight loss and management.
Reduced risk of anemia: B12 deficiency can lead to anemia, a condition in which the body doesn't have enough red blood cells to carry oxygen throughout the body. B12 injections can help reduce the risk of anemia and improve overall blood cell function.
RN Administered ~ $49
Self-Administered/Mail Order ~ $24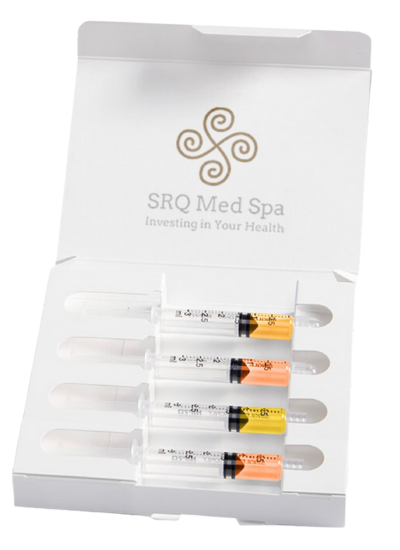 Precision Vitamin IM
Choose from our range of Vitamin Injectables, and have them administered by a Nurse at SRQ Med Spa or learn how to self-administer and have them delivered to your home.
Choose any of the following individual options
L-Taurine is an Essential Amino Acid, meaning your body cannot synthesize it from scratch and therefore must be supplemented. L-Taurine helps protect against environmental toxins, reduces brain inflammation, and stimulates neuron formation.
Alpha Lipoic Acid is a powerful antioxidant that helps your body produce more glutathione, which is important in reducing oxidative stress and fighting certain neurological diseases. This anti-inflammatory support vitamin also helps support your white blood cells and rebuild your immune system.
Amino Blend (Glutamine, Arginine, Ornithine Lysine, Citrulline) – helps enhance athletic performance, decrease muscle loss, burns fat more quickly and improves metabolism. More than anything, your cells thirst for amino acids. They are like the oil in your car's engine – they keep things running smoothly.
Glutathione is comprised of the amino acids Cysteine, Glycine, and Glutamic Acid. A powerful antioxidant that is necessary for mitochondrial (powerhouse of our cells) function and the production of DNA. It has the ability to cross the blood-brain-barrier which makes it potent toxin remover within the body. It is also key in supporting immune function.
B-Complex (B1 Thiamine, B2 Riboflavin, B3 Niacin, B5 Pantothenic Acid, B6 Pyridoxine). We call these "the worker B's" because this combination of B vitamins helps keep skin and blood cells healthy as well as convert nutrients into energy.
Biotin (B7) is known for helping to fortify the infrastructure of keratin. Biotin aids in healthy hair, skin, and nails. Biotin may also aid in the growth and strengthening of hair. Biotin is also needed for the metabolization of carbohydrates, fats, and amino acids, the building blocks of proteins in the body.
RN Administered ~ $49
Self-Administered/Mail Order ~ $24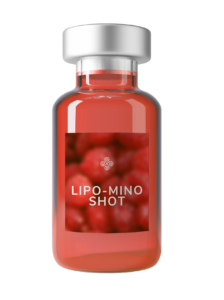 Lipo-Mino "Skinny Shots"
Methionine, Inositol, Choline, Carnitine, and B12
A "Skinny Shot" or lipotropic injection, is an injectable supplement that contains a combination of amino acids, vitamins, and minerals. The ingredients can help boost metabolism, increase energy, and aid in fat burning.
Lipotropic injections are often used as part of a weight loss program, as they can help support healthy weight loss by aiding in the breakdown and elimination of fat in the body. They can also improve liver function and help reduce the risk of fatty liver disease.
RN Administered ~ $99
Self-Administered/Mail Order ~ $49

Here are some Precision Injectable IV Vitamins we offer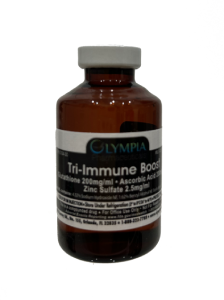 Tri-Immune Boost
This blend of vitamin C, zinc and glutathione reduces the symptoms of the common cold and can help your white blood cells to fight off a virus.  It also reduces oxidative stress while improving your immune function.  Vitamin C helps to recycle glutathione buy converting oxidized (already used) glutathione back to its active form.  Zinc is great for wound healing and fighting off infections.  All 3 of these products together also are a great benefit to your hair, skin and nails.
RN Administered ~ $49
Self-Administered/Mail Order ~ $24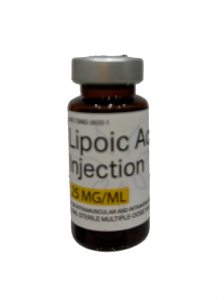 Several studies link alpha lipoid acid (ALA) to lower blood sugar levels.  Combined with its ability to kill free radicals, ALA also helps to relieve the paid associated with peripheral neuropathy including numbness, tingling and burning in arms legs and feet.  ALA also helps to promote better eye health, preserves bone density, chelate metals, improve skin and protect neurotransmitters in the brain.
RN Administered ~ $49
Self-Administered/Mail Order ~ $24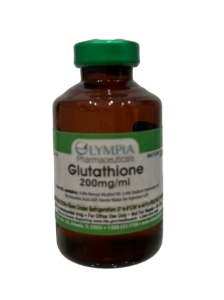 Glutathione
The "mother" of all antioxidants, Glutathione slows the agin process by removing toxins and free radicals from he liver and from your cells. It also promotes gut health, improves cognitive function and reduces muscle and joint discomfort through it's anti-inflammatory benefits. Finally, it is the best way for your white blood cells to get strong and rebuild, especially after an illness, injury or a surgery.
RN Administered ~ $99
Self-Administered/Mail Order ~ $49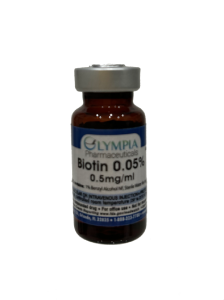 Biotin (B7)
Biotin promotes healthy hair skin and nails.  It also regulated blood sugar levels and can assist with lowering cholesterol as well and helping to control diabetes.  Bitcoin supports the nervous system, improves cardiovascular health and aids in the digestive system.
RN Administered ~ $99
Self-Administered/Mail Order ~ $49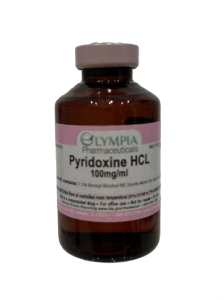 Pyroxadine (B6)
B6 is important to the proper function of sugars fats and proteins.   Higher levels of B6 can result in significantly less feelings of stress, anxiety and depression.  IB6 may promote brain health and help to lessen the risk of Alzheimers.  It is also a useful agent to treat the symptoms of depression associated with PMS and is a natural anti-nausea agent.In addition, it may also help prevent clogged arteries and reduce the risk of heart disease.
RN Administered ~ $99
Self-Administered/Mail Order ~ $49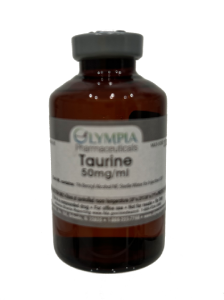 Taurine
Higher levels of Taurine has been associated with reduced blood pressure and cholesterol, prevention of weight gain, lowering liver markers and increasing bone density.  People who work out a lot benefit from the protection that taurine offers their muscles and improved overall performance.  When taken at bed time, taurine can aid in sleep and act as a natural sedative. 
RN Administered ~ $99
Self-Administered/Mail Order ~ $49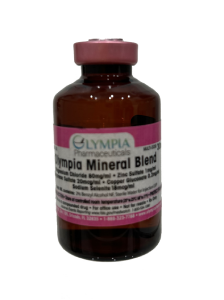 Mineral Blend
The key minerals in your body, magnesium, selenium, copper, zinc and manganese come from your food less and less due to hydroponics grading and speedy farming techniques.  These minerals protect your cells, aid in hormone replacement, and support both your nervous system and your thyroid.  In addition to improving gut health and muscle development, they help your red blood cells transport oxygen.  They are the catalyst from moving vitamins to and through your cells as well as helpers building strong bones and teeth.
RN Administered ~ $99
Self-Administered/Mail Order ~ $49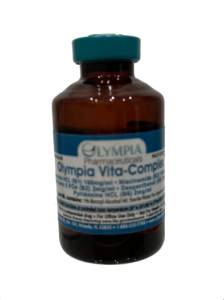 RN Administered ~ $99
Self-Administered/Mail Order ~ $49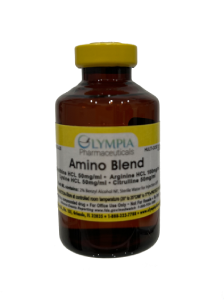 RN Administered ~ $99
Self-Administered/Mail Order ~ $49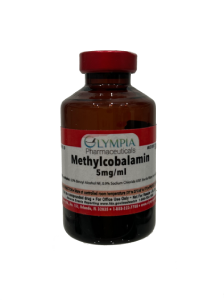 High Dose (Methylated) B12
RN Administered ~ $99
Self-Administered/Mail Order ~ $49

Add our Vitamin Shots to your IV Therapy!
Take your IV infusion therapy to the next level by adding Top Shots to your treatment.
VIEW OUR IV MENU
Benefits
Discover the Benefits of Vitamin Shots for Your Overall Health and Wellness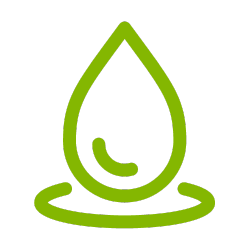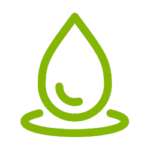 Improved Absorption
Vitamin shots offer higher bioavailability compared to oral vitamin supplements, which means that they are more easily absorbed by the body and can be more effective.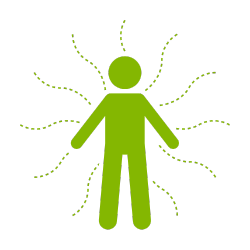 Increased Energy
Certain vitamins, such as B12, are known to boost energy levels and combat fatigue. Vitamin shots can provide a quick and effective way to boost your energy and help you feel more alert.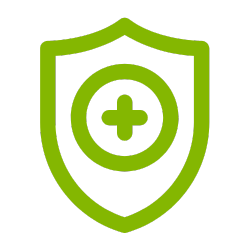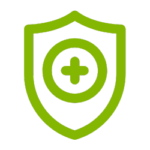 Enhanced Immune Function
Vitamins such as Vitamin C can help boost the immune system and protect against illness.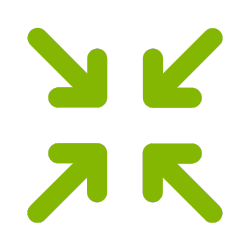 Reduced Inflammation
Some vitamins, such as Vitamin D and Omega-3 fatty acids, have been shown to have anti-inflammatory properties that can help reduce inflammation in the body.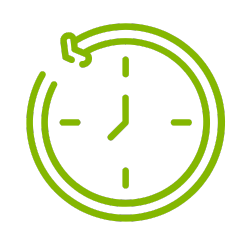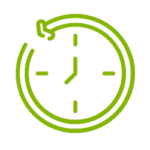 Anti-Aging Effects
Vitamins such as Vitamin C and Vitamin E are important for skin health and can help improve skin texture and reduce the signs of aging.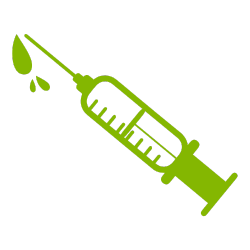 Easy to Self-Administer
Our pre-loaded syringes make self-administration a breeze. We provide everything you need to safely and easily administer your vitamins in the comfort and privacy of your own home. Enjoy hassle-free vitamin delivery!

How to order home-delivered Top Shots
HYDRATE
Did you know you should try to be as hydrated as possible when you come for an IV drip?
If you arrive dehydrated, your veins will be smaller and harder to access by our nurses. We want to make sure your veins are as visible and as easy to access as possible to help make accessing a vein easy and painless. With that, drink, drink and drink water before your appointment begins!
CONTACT US
Get in touch via our website, or visit us  for a NO COST 10-minute Nurse consultation with each purchase.
CHOOSE YOUR COMBO
Choose your combination or single vitamin injections to be shipped to you.
CHOOSE SHIPPING TYPE
We offer overnight or regular mail as well as pick up. Most orders ship out the same day.
Domestic shipping for 4 or fewer items FLAT $15
Domestic shipping for 5 or more items FREE
Overnight shipping for refrigerated products $50
Orders must be placed by 2pm for same day shipping. Orders place after 2pm ship next day.
WHAT IS INSIDE THE KIT?
Your pre-filled vitamin syringes with subcutaneous needles attached in a sealed container
Alcohol swab(s)
Bandage(s)
If applicable – refrigerated vitamins will come with ice packs and in a foam shipping container
Easy to understand instructions for how to self-administer & FAQ flyer
Amazing!
Amazing! Katherine is a expert in the field of wellness and healthy. She is a wealth of information, stop by and check out SRQ Med Spa…
Kathe
A much needed BOOST!
After visiting SRQ Medspa I felt great! The B12 shot gave me energy and a much needed boost. The staff is kind and knowledgeable and I look forward to coming back soon! I'm so happy I found this place.
Kiersten
LOVED my energy boost!
I visited today. Katherine is very knowledgeable! I LOVED my energy boost. I will be back! I think I will add this to my weekly journey to Health schedule! I highly recommend that you come here!
Katrina
Love how I feel!
I have been coming to SRQ Med Spa for 2 months now. I love how I feel after an IV. This place is very nice, professional, clean and friendly staff Highly recommend it!
Agnes