Change lives with the SRQ Wellness Foundation
Bridging the gap to health with financial support and holistic care, SRQ Wellness Foundation aims to improve lives with access to IV nutrition and health and nutritional counseling.
SRQ Wellness Foundation is a non-profit 501c-3 tax expemt organization, Tax ID # 93-2620785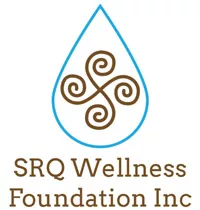 To improve the health of nutrient deficient individuals and their care givers by providing access to affordable IV vitamins and wholistic supportive care.  We strive to support people who face financial barriers in accessing essential nutrients and aim to enhance their quality of life through targeted fundraising efforts.  Through our holistic health care initiatives we seek to promote better health outcomes for our clients and to empower them, as individuals, to achieve optimal wellness.
SRQ Med Spa seeks to document evidence that IV vitamin based health care is a therapeutic option for various ailments and should be covered by health insurance.
We envision a world where our clients can get medical reimbursement or coverage of IV vitamin treatments to improve their health and address their underlying illnesses.
In addition, once grant recipients have returned to a state of optimal nutrition, they will graduate after learning HOW TO EAT TO THEIR NUTRITIONAL NEEDS to support their individual need for vitamin health.
Campaigns
Mission Founders Campaign
SRQ Wellness Foundation's first fund raising campaign is to raise funds to launch this non-profit and help currently-identified clients achieve treatment goals through IV vitamin and other holistic health care strategies.
The 1st 4 clients have been identified and are in immediate need of financial support to meet their current medical needs. They know how much they benefit from care and have agreed to work with the foundation to share their stories and document their progress. The results of their outcomes will be collected and used as proof of concept and baseline data for future fundraising and grant proposals requests.
Our GOAL is to GRADUATE our clients into learning how to improve their nutritional profile without our support.  This may involve working with them to get insurance to cover their therapies, establishing strategic partnerships with other local non-profits or finding permanent health care alternatives.  
       our current mission
$30,000 to create the Help Those in Urgent Need Right NOW!!
Being a new 501c-3 organization isn't easy.  To develop a track record of success, you have to start somehwere – and this is the first step.  Putting out some health care fires in our community right now.

Join as a Founding Donor and help us to support clients who are in need right now.
Donations Allocation:
$6,000 for incorporation, federal filing, and foundation setup.
$6,000 for cancer patient care.
$6,000 for Primary Care Giver support.
$6,000 for ileostomy patient care.
$6,000 for mental health patient care.
For further cost breakdowns, please feel free to reach out and we will send you a Campaign Strategy Summary form.
The Birth of an Idea
At SRQ Med Spa, we believe in investing in yourself for improved health. Our range of injectable vitamins, along with massage and NUTRITIONAL COUNSELING, nurtures the body from the inside out. The results have been astonishing, with clients experiencing remarkable benefits, even those with life-altering conditions:
Cancer patients felt healthy and strong after their treatment but arrived weak and tired.
Psychiatric care patients who felt "like my old self" and "had nothing to stress about" after their treatments.
Ostomy bag patients who went from confused and weak to strong and sharp as a tack.
Anorexic patients nutrition improved and they were able to face reach their body goals.
We quickly recognized the financial challenges our clients faced, as insurance rarely covers such services. To bridge this gap, we proudly launched the SRQ Wellness Foundation, Inc. With this non-profit, we can now extend our support to an under-served population, making life-changing care and nutrition accessible to all.
Experience the power of wellness with SRQ Med Spa and the SRQ Wellness Foundation. Help us feed people for whom IV nutrition makes a significant difference.
A message from our Founder, Katherine Hermes
What Services will a Grant Recipient Receive?
Each grant recipient will receive a package of personally curated services to manage their condition. Their support may include a combination of any of the following services.
Initial Micronutrients Evaluation
We assess each recipient's unique nutritional needs, analyzing vitamins, minerals, antioxidants, and amino acids. This baseline information guides us in tailoring the ideal combination of nutrients for the client. We regularly repeat the evaluation every 3 months to track progress and ensure the most effective strategy moving forward.
IV Vitamin Therapy
Weekly IV hydration (500 ml or a liter of fluids, aka saline) INFUSED with highly absorbable vitamins as determined by both the micro-nutrient testing and from subjective analysis.
Independent Health Coach Consulting
We are working with both local and national nutrition and health coaches to find a way to help people whom the traditional medical system has failed.  When nutrition is the answer, insurance will not pay.  Our nurses are mindful of this as they consider alternate therapeutic options for these clients.
Grant Recipients Responsibilities
Clients will be asked to contribute toward their care.
They will be asked how much they can afford on a monthly basis and will need to contribute that amount on the 1st of each month. That money will be spent first.
Grant recipients will be asked to document their therapeutic advances in a journal.
That journal will be used to review their outcomes and to modify treatments as needed. It may also be used in other ways as needed with the permission of the client. It will be the basis for the subjective vitamin choice decisions.
Treatment may be discontinued at any time at the sole discretion of the SRQ Wellness Foundation, Inc.'s board.
Clients will NOT be given any money directly. The funds will held in a client specific account to be spent and monitored by SRQ Med Spa's financial oversight coordinator.
The grant recipient agrees to commit to a 3 month course of therapy.
After each quarter needs and benefits will be re-evaluated.
You will be asked to share your stories on various sites as needed to grow our program.
Listen to our client's stories below to understand the dramatic changes that took place when they experienced IV Vitamin Therapy
Step 1
Send an email to info@SRQMedSpa.com requesting an application. Complete the application and return it to the same email or return it in person.
Step 2
Applications will be evaluated by the board members on a rolling basis. There is no deadline to submit the application.
Step 3
Set up an appointment for an in-person meeting with our client evaluation specialist.
Step 4
You will hear back from the board as to their decision within 3 weeks.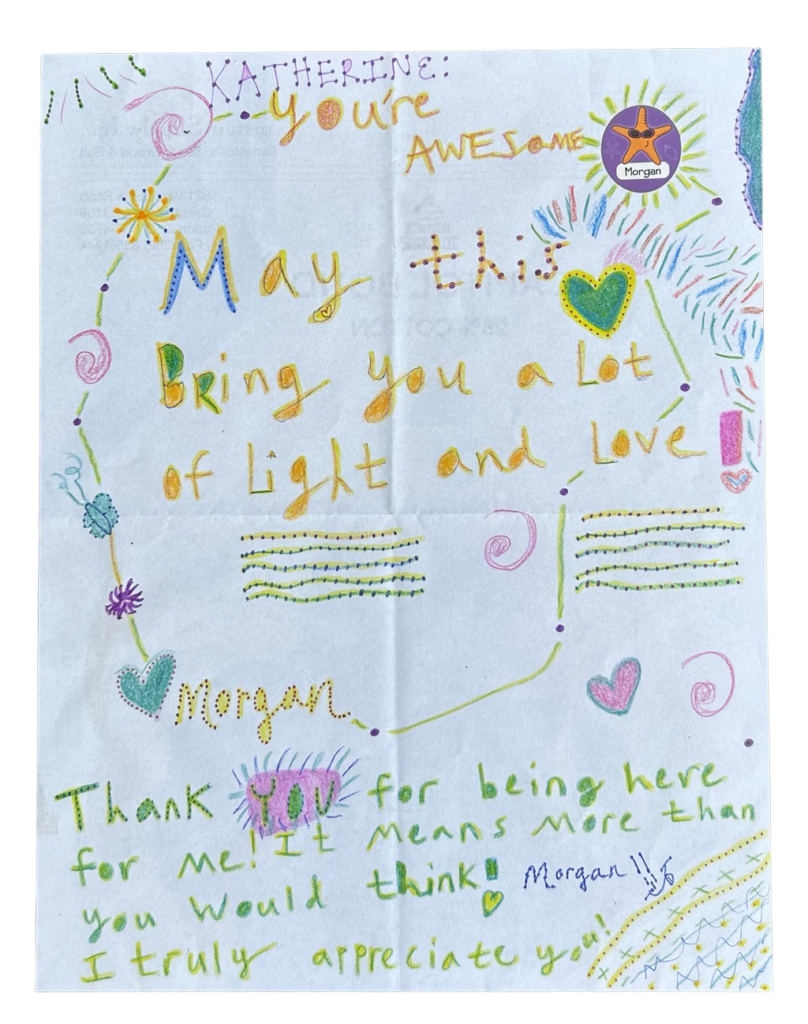 Grant Eligibility Criteria
Residents
Anyone living within a reasonable drive from Sarasota. Sarasota and Bradenton residents will be given priority over non-residents.
Validate Financial Claims
Applicants will be required to complete a Monthly Family Budget form to certify need.
On-Site Treaments
All treatments must be given on site at SRQ Med Spa. Clients must be able to come to SRQ Med Spa in person.
Proof of Diagnosis
Clients must have a diagnosis of disease or illness, physical or mental.
Proof of Need
Clients must complete a simple financial statement as proof of need.
Care Givers
Primary care givers may also apply for the grants and must prove the same financial need. The same rules will apply to the care givers as the the client who is ill.
THE FOUNDATION WILL NOT PROVIDE GRANTS FOR general household expenses or any other medical care expenses.  While the supportive care treatments may vary from client to client, the grants will cover only the holistic supportive care therapies outlined in each client's treatment plan.
Partners in Wellness Monthly Subscription
$25, $50, and $100 per month
Available for donors to partner with SRQ Wellness Foundation, Inc. in supporting our mission. Sign up for a subscription donation below.
Nutrition Army One-Time Gift
$100 – $999
Names Listed in all Promotional and Event Materials. 
Treatment Partner One-Time Gift
$1,000 – $2,499
Names Listed in all Promotional and Event, and on Health Wall at SRQ Med Spa
Donors receive 1 acupuncture session and 1 massage each month for 6 months.
Caregivers Circle One-Time Gift
$2,500 – $4,999
Names Listed in all Promotional and Event Materials, on Website and under Partners on Health Wall at SRQ Med Spa
Donors receive 1 acupuncture session and 1 massage each month for 6 months.
Wellness Warrior One-Time Gift
$5,000 – $9,999
Names Listed in all Promotional and Event Materials, on Website and under Partners on Health Wall at SRQ Med Spa
Donors receive 1 acupuncture session and 1 massage PLUS 1 IV vitamin treatment per month for 6 months.
Foundation Sponsor One-Time Gift
$10,000+
Names Listed in all Promotional and Event Materials, on Website and under Partners on Health Wall at SRQ Med Spa
Donors receive 2 acupuncture sessions and 2 massages PLUS 2 IV vitamin treatments  per month for 6 months.
Please contact Katherine at info@srqmedspa.com or call 941-779-3004 to discuss any donations over $1,000.
Board Members
Katherine Hermes, Agnes Waz, Jeanine Thomas, Sandy Freas, Marlene Houret, Lori Mierndorf
Feels amazing!
You know it was a successful IV when you can't find anything in your mind to stress about.  I am trying to find something to be anxious about but I can't find anything.  It feels amazing to experience this peace.  Thank you and your nurse.
Morgan, Mental Health Client