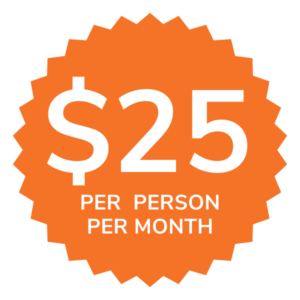 Be your own Wellness Champion with SRQ Med Spa's VIP Membership

Monthly B12 Shot
$25 Precision Vitamin Injections – A huge 50% Saving!
10% Off All Treatments
Access to Members-Only Promotions
BECOME AN SRQ VIP ~ 10% off all services, 50% off vitamin shots and Free B12 shot each month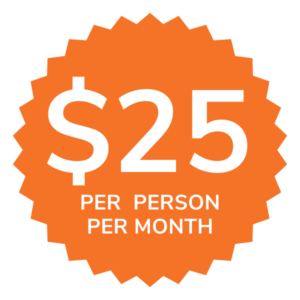 Preventative care is a paradigm shift
We aim to turn your doctor into your pen pal by maximizing your cellular health, which will help your body take care of itself.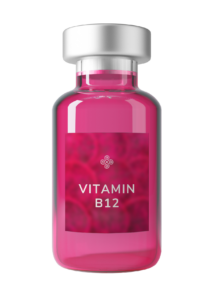 Monthly B12 Shot
Regular injections of B12 improve your metabolism, boost your energy, and helps you sleep better.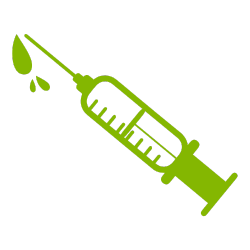 50% Off Top Shots
You'll get 50% off our precision vitamin injections. Pay $25 per shot instead of $49!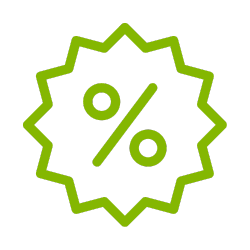 10% Off Services
With your membership, you'll get 10% off all treatments, so you can afford to treat yourself regularly.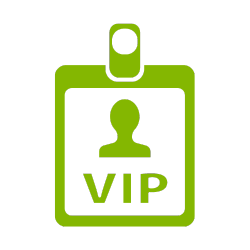 Members-Only Promotions
Gain access to exclusive promotions on massages, IV Infusion Therapy, weight loss programs, skin care, and more!
TERMS
Memberships are billed quarterly.  One membership per person – they cannot be combined nor shared among households.  Only the member can get the FREE B12 shot – it cannot be "gifted".  Discounts cannot be used on prescription products.  Discounts cannot be used to buy gift certificates.  Discounts cannot be layered – only 1 discount per product or service.
Get your customized treatments every month and save! PLUS exclusive Members-only promotions!
We are dedicated to keeping you healthy, and our memberships reflect that. For just $25 per month, receive a free monthly B12 shot, 10% off on ALL services (prescription services excluded), and 50% off our precision vitamin injections: Top Shots.
As a member, you'll have access to exclusive promotions on massages, IV vitamins, weight loss, skin care, and other services. By investing in your health, you'll get the best returns possible. In fact, the membership pays for itself since the B12 shots alone retail for over $25.
When you sign up for SRQ's VIP Membership, you are billed $75 quarterly ($25/month).
This place is dynamite!
This place is dynamite! The nature of wellness and growth of your inner health begins here. Millions of individuals will be changed forever, especially those of which are truly interested in becoming besieged by their finest physique. Well done SRQ MEDSPA.
Benefits
Transform your cellular health and your physical well-being will blossom
Accountability & Motivation
A membership at SRQ Med Spa can provide a sense of accountability and motivation, as members are often surrounded by likeminded individuals who are working towards similar wellness goals. This can help keep individuals on track and motivated to continue their self improvement journey.
Professional Guidance
Our members benefit from cost free nursing consultations throughout their wellness journey for personalized guidance and support. This can be particularly helpful for individuals who are just beginning their journey or who have specific health concerns or goals.
Community Support
SRQ Med Spa can also provide a sense of social support, as members often develop relationships with other individuals who share their interest in fitness and wellness. This can help create a sense of community and provide a source of encouragement and support.
Improved Overall Health
Improved cellular health can result in improved cardiovascular health, increased bone density, and reduced risk of chronic diseases such as diabetes and cancer. SRQ Med Spa's support staff are here to do just that – support you during this time of nutritional enlightenment.
Hits on all cylinders
SRQ Med Spa is a professional wellness center that hits on all cylinders. The staff and the menu of services are superb. They provide a set of treatments that are safe, effective, and health enhancing. Try one and you will go back for more. They are that good!!
Rick
Terrific, experienced, caring staff
Katherine is terrific and has put together an experienced, caring staff. A terrific menu of services. A relaxing environment and knowledgeable professionals. I've used the Semaglutide weight loss service, the IV for dehydration and vitamin B shots.
Debbie
Best massages and vitamin therapy
This is my go to place for the best massages and vitamin therapy. A superb group of professionals that are knowledgeable.
Debra
Terrific for your health!
I have been several times now, most recently for IV Therapy, the staff is amazing, professional and driven from their core to make your experience unforgettable. The environment is serene and calm, with a host of options ranging from vitamin injections, massage, facial, infrared light therapy, and my favorite the IV Therapy, which is both refreshing and practical. Lots of options and knowledgeable and licensed Nurses to help you choose the optimal solution for you.
Ted
Fantastic appointment!
Thank you for such a fantastic appointment. I'm feeling a lot better today and am SO thankful for you, your place and your employees!
Morgan
LOVED my energy boost!
"I visited today. Katherine is very knowledgeable! I LOVED my energy boost. I will be back! I think I will add this to my weekly journey to Health schedule! I highly recommend that you come here!"
Katrina